Hi loves,
This February 28th will be the launch of a new Toofaced Palette the PEANUT BUTTER AND JELLY EYE SHADOW COLLECTION ! I have been testing it out for a few days now and have came out with some great looks. I was actually very surprised to notice that I was using it daily. There are many shadows that you can use on an everyday basis, but when you want a pop of color, you can add in some purple tones to your look.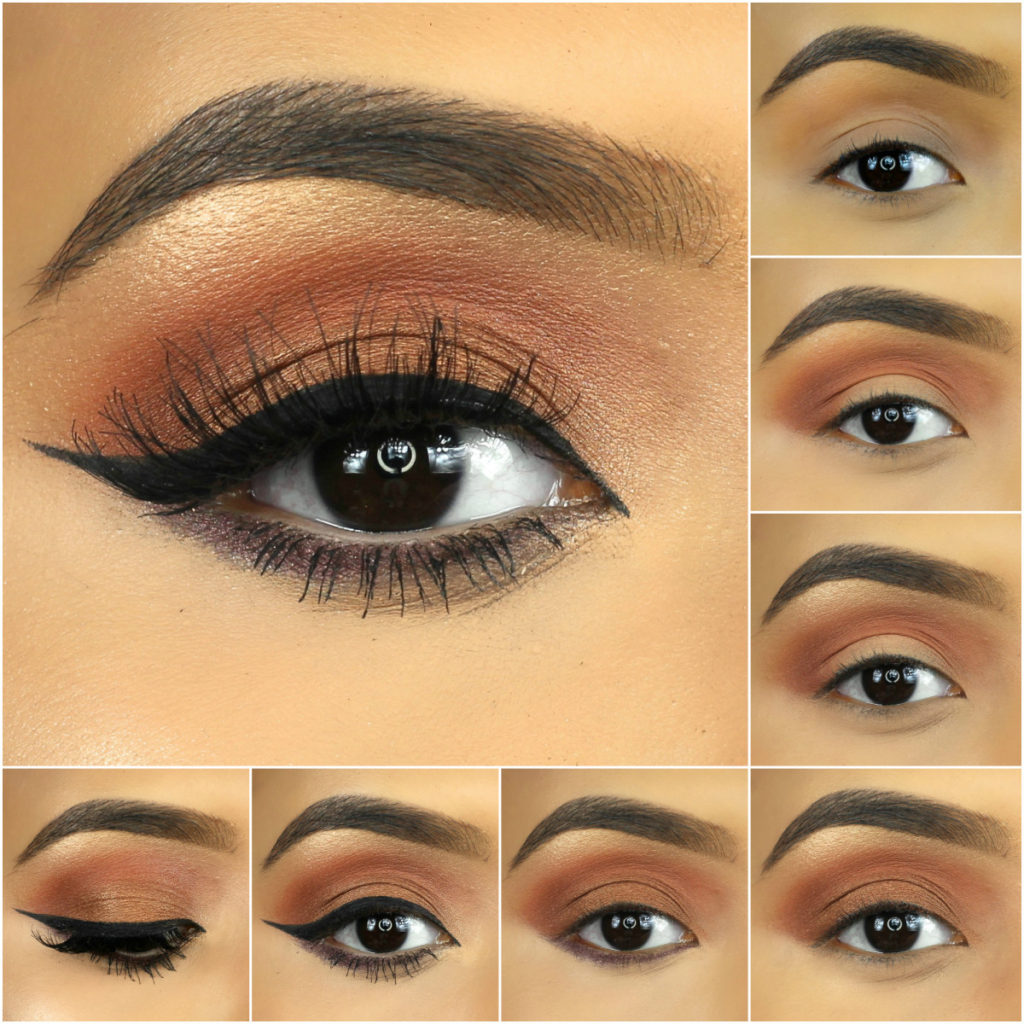 In my review I wanted to make sure to add in all the most popular and most recent Toofaced Palettes such as the (1)Original Chocolate Bar, (2) the Semi Sweet, (3) and the Most recent Bon Bons Palette along with the (4)Peanut Butter & Jelly. This way you yourself can compare all of them and see if you need to purchase the latest one.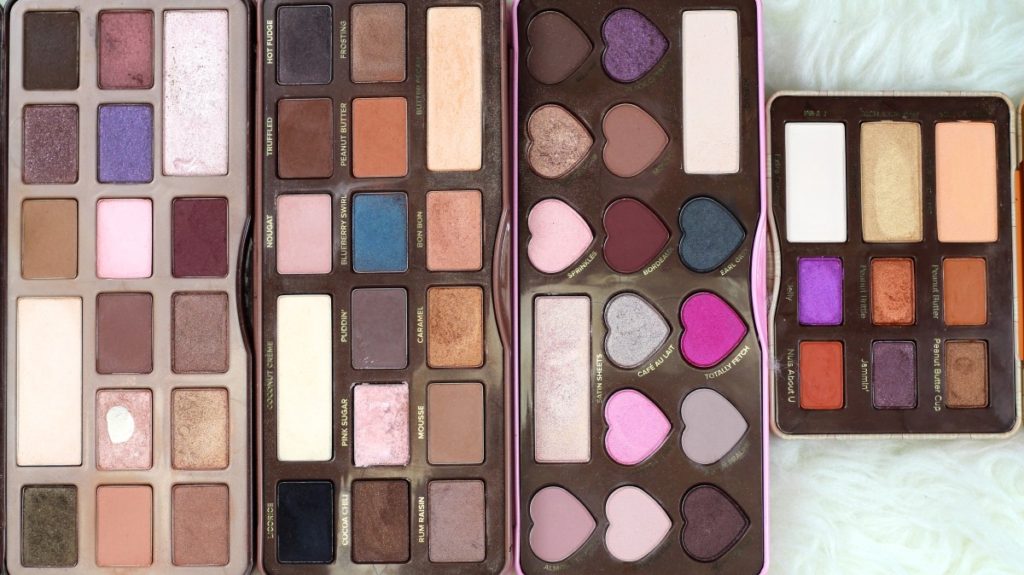 Like the name Peanut Butter and Jelly , the packaging looks like it belongs in your lunch box. It is about half the size in comparison to the Chocolates Bars, which means very travel friendly.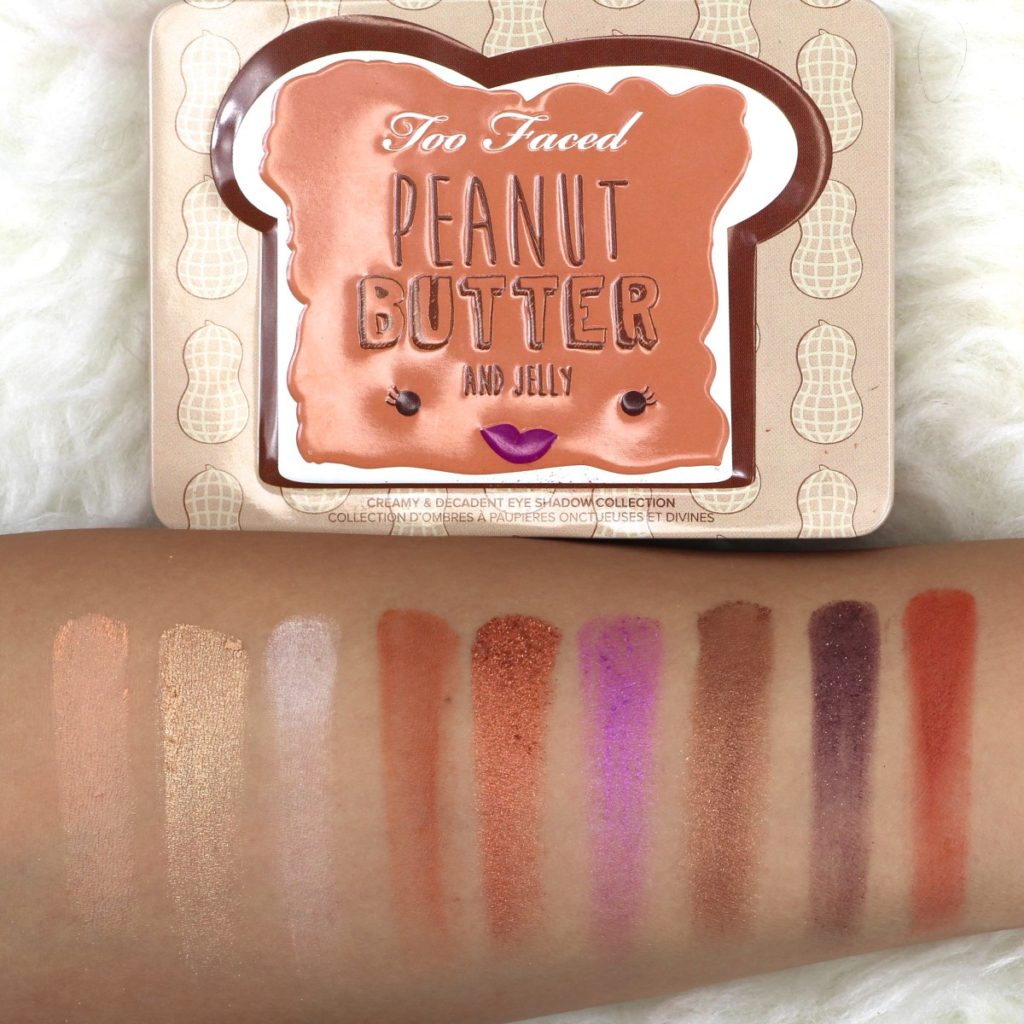 The shadows as shown are very true to color and just simple gorgeous! I love the fact that Toofaced always chooses to add in larger highlight shadows and throws in a mix of matte and shimmer shadows.