Disclosure: Post sponsored by Neutrogena, but all opinions are my own.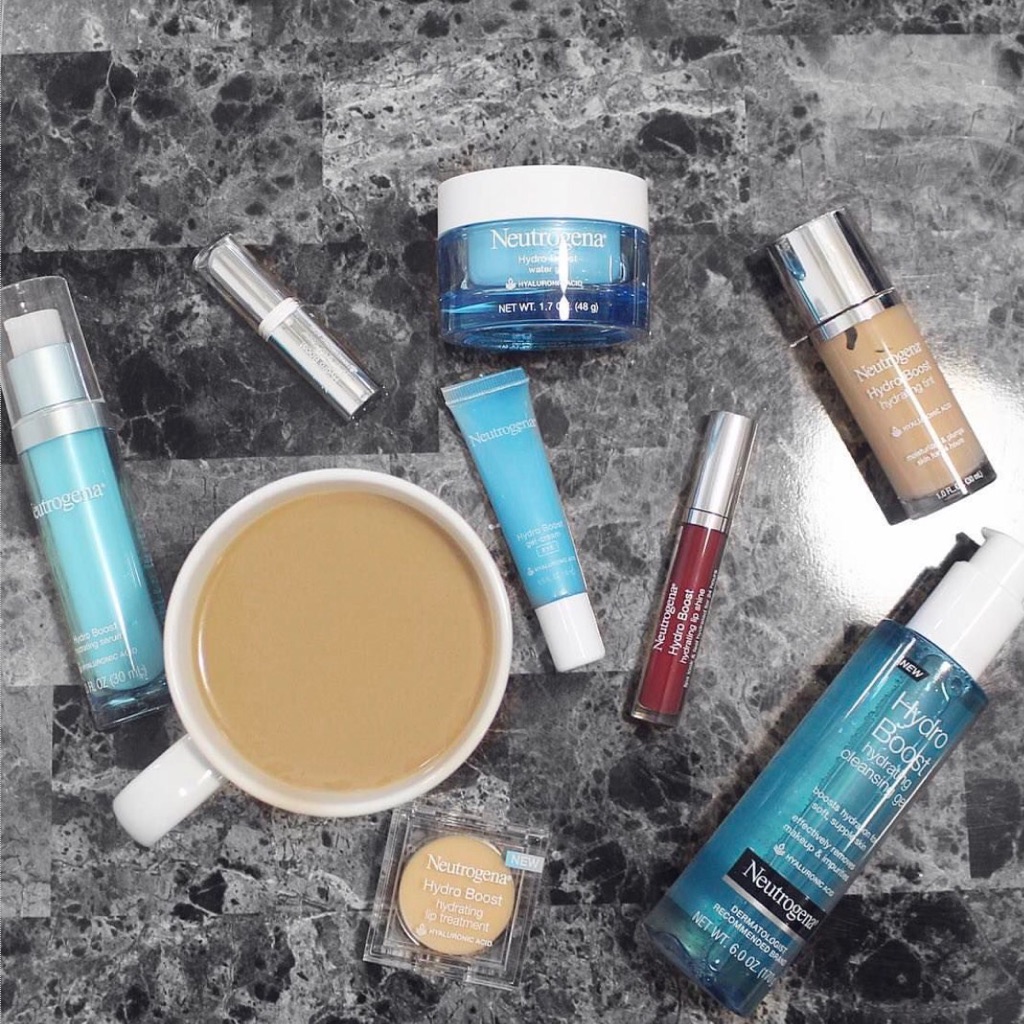 Hey loves!
It's review time! Neutrogena, sent over these amazing new additions to their Hyrdo Boost Line. This line includes cleansers, water gels and cosmetics.
I was able to try out the products throughout the week and wanted to share my thoughts! I am completely loving the hydro boost line! Here is a breakdown of the products.
SKIN
Hydro Boost Hydrating Gel: This gel boosts hydration to soften and lather the skin. It can be used to effectively remove makeup and impurities. I use it mostly to wash my face and remove any left over makeup.
Hydro Boost Water Gel: This gel instantly softens the skin, making it feel soft and moisturized. I like to apply this evenly around my face and neck area. I apply this right after I shower to cool down my skin.
Hydro Boost Hydrating Serum: This serum adds hydration and softens  the skin. I like to lather this on my face before going to sleep. The next morning my skin is very soft and bright!
Hydro Boost Gel Cream: This is a great eye cream that instantly hydrates the eye area. I like to apply this before I go to sleep and right after I wake up. Helps to prevent my concealer from looking cakey.
MAKEUP
Hydro Boost Hydrating Tint: If you are looking for a bit of coverage with lots of hydration, this is something you would like to try out! This tinted moisturizer gives just the right amount of coverage, while allowing your skin to breath and not feel clogged.
Hydro Boost Hydrating Lip Shine: No makeup, makeup look? This is such a unique and lovely product. This feels like a lip balm, but has just the right amount of tint. I like to use this on top of a lipstick or on it's own. It's hydrating and the subtle color is great for everyday use.
Hydro Boost Hydrating Concealer: This is a perfect product for those who have dry under eyes! Besides the great coverage, the formula is what makes this product worth trying! No more dry under eye concealer.
Hydro Boost Hydrating Lip Treatment: Dry lips? No problem. This product has become one of my favs to carry in my purse. I am a fan of matte lipsticks, which means I have dry lips most of the time. I like to apply this before I go to sleep, during the day and on top of any matte lipstick. It gives just the right amount of moisture.