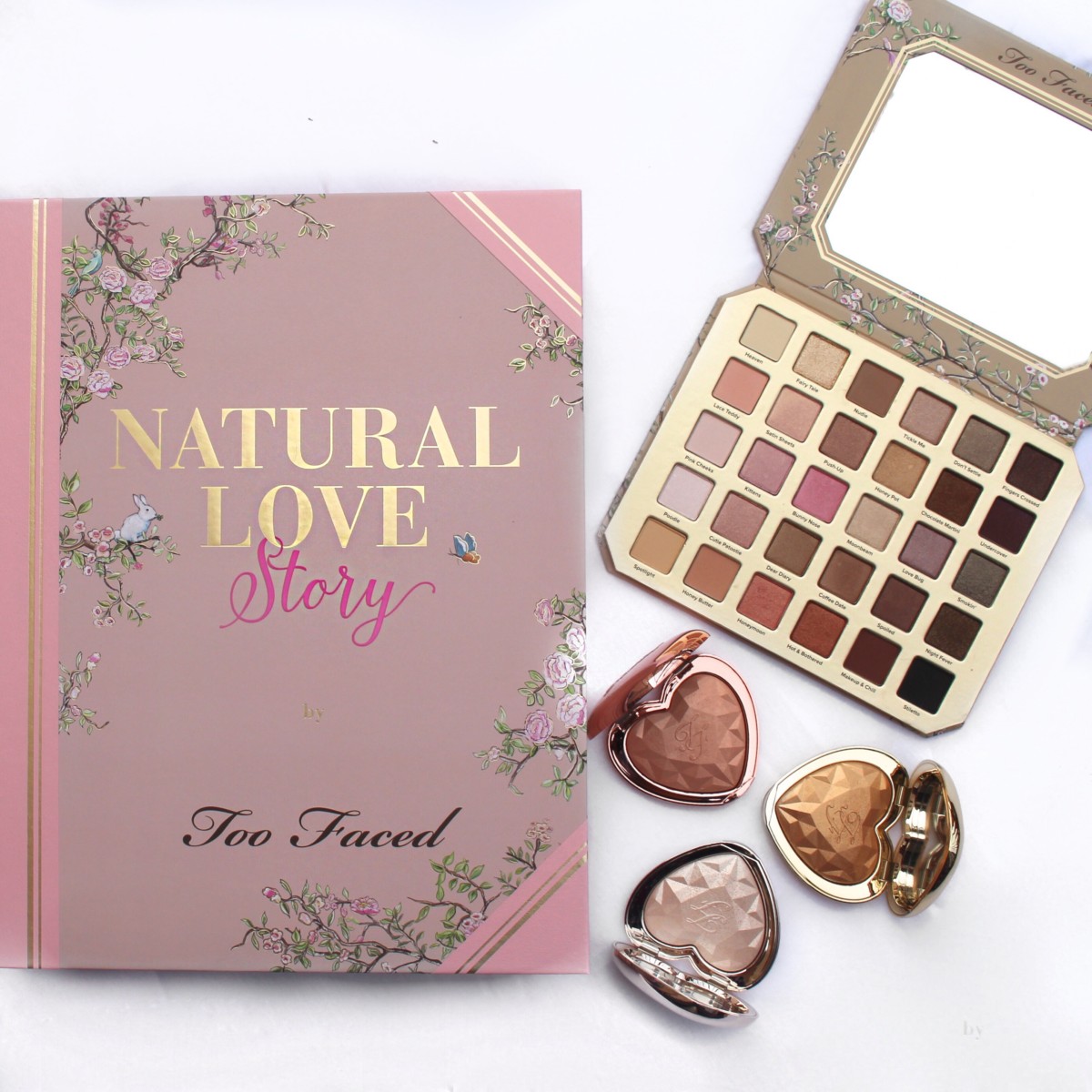 Hi Loves!
Guess what arrived this weekend… Too Faced new palette & highlighters launching March 9th!
Let me begin by explaining how beautifully packaged these items were. I am always in complete awe with how much thought Too Faced puts into their product launches. Above is the PR package it came in, a large boxed story book, which held the palette and highlighters. You can use it for everyday looks or easily switch the look to a night time smokey eye look.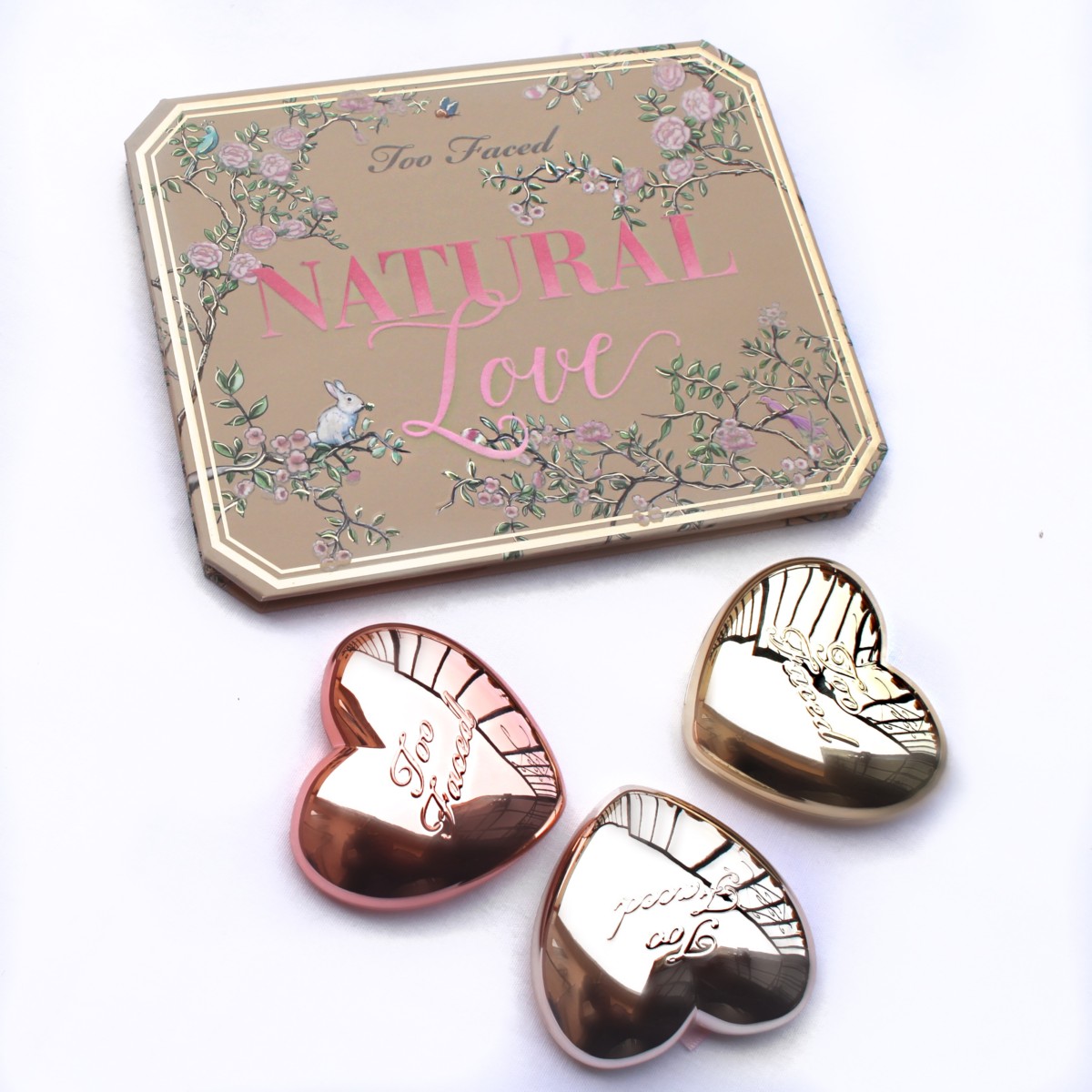 The Natural Love Eye Palette is absolutely stunning, from the packaging to the actual shadows. This will most definitely be a palette I cherish and use for pretty much any occasion.
The palettes packaging is absolutely stunning! The "Natural Love" letters have a velvet feel, with an ombre look to the lettering. This packaging seems romantic, with a vintage touch.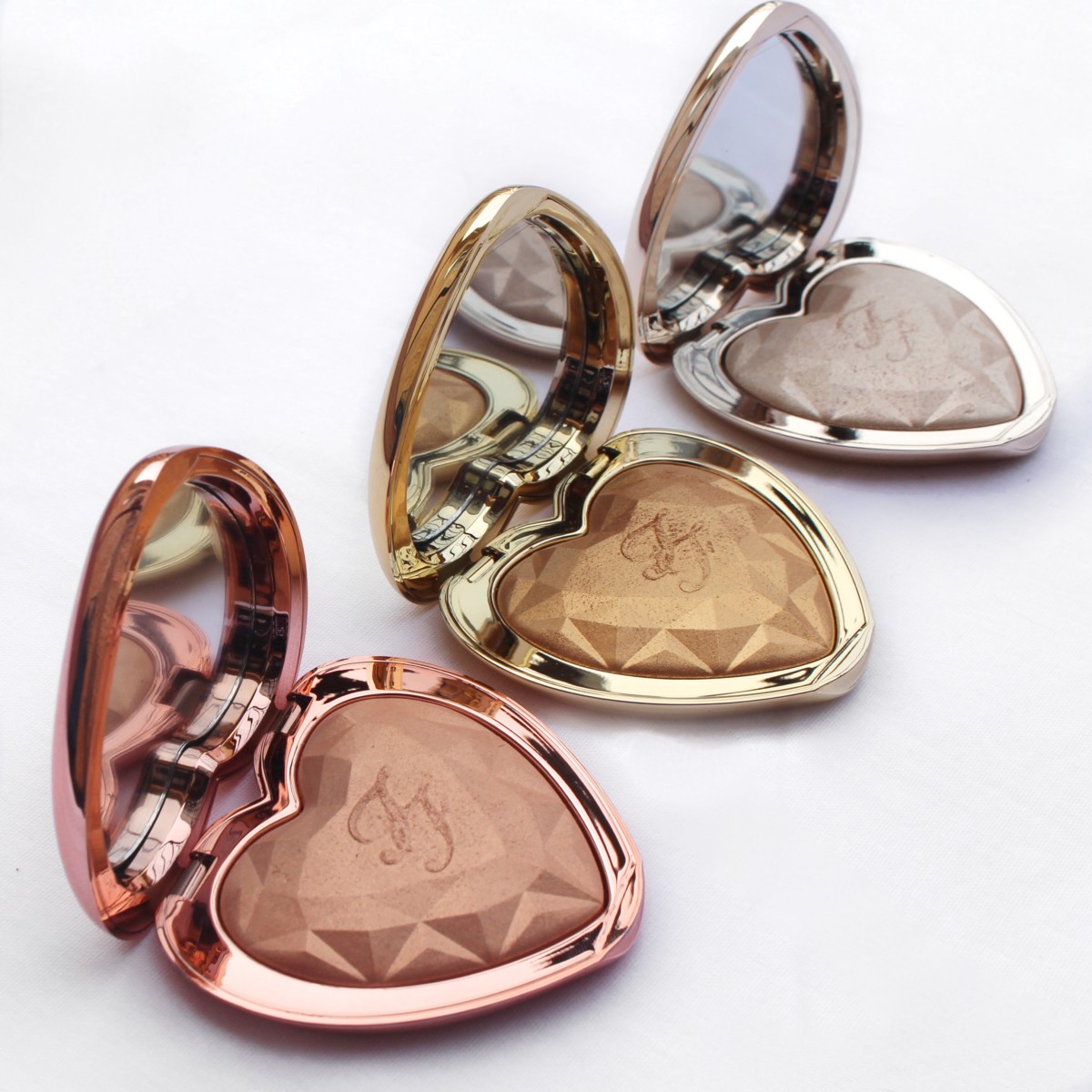 The Love Light Prismatic Highlighters are identically beautiful to the palette. The packaging has a chrome look and comes in three different shades: Ray of Light, You Light Up My Life, and Blinded By The Light . There highlighters apply smoothly and are true to color.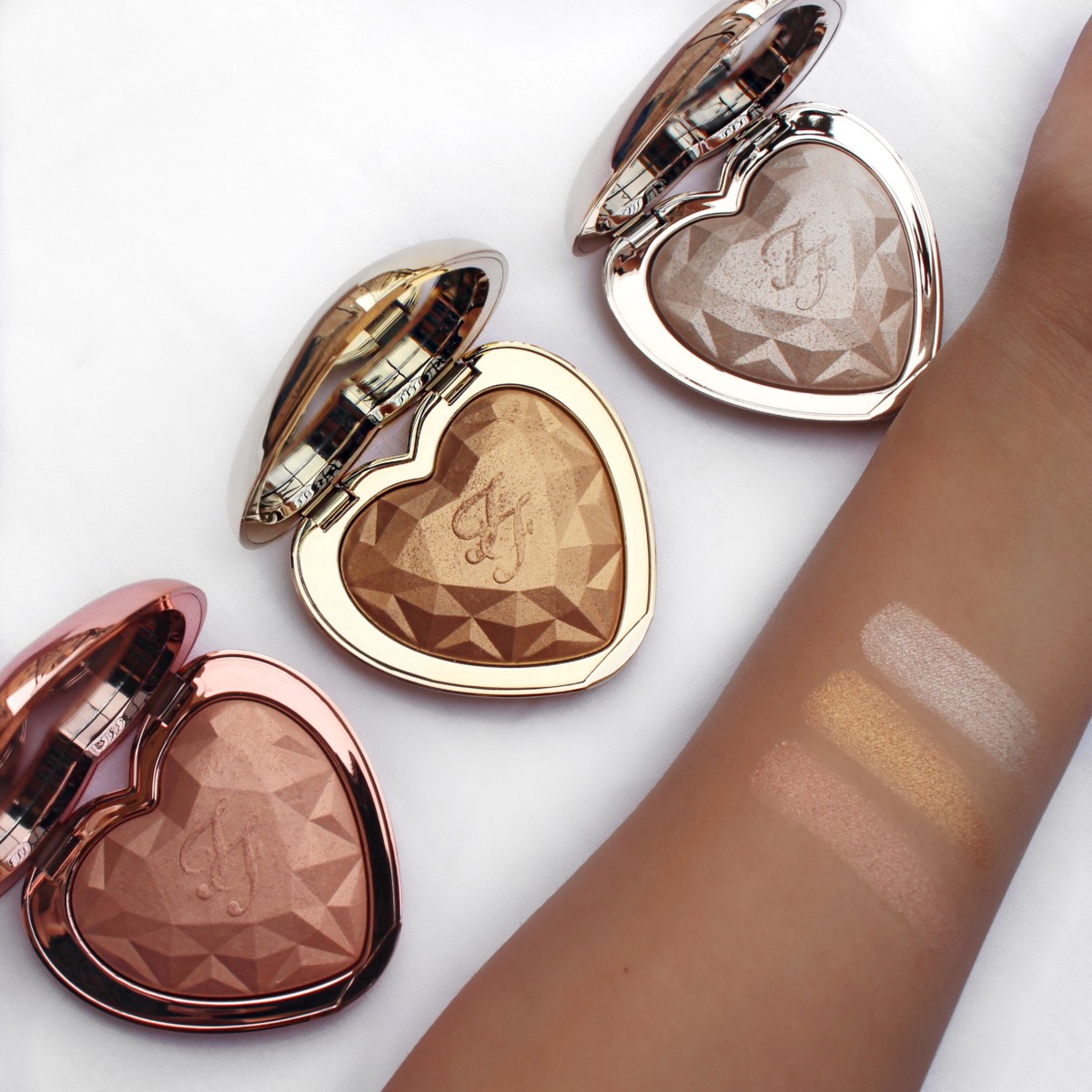 Here are all the Love Light Prismatic Highlighters  swatched in order – Ray of Light, You Light Up My Life, and Blinded By The Light