Disclosure: Post sponsored by Caress Body Wash visit HouseofCaress.com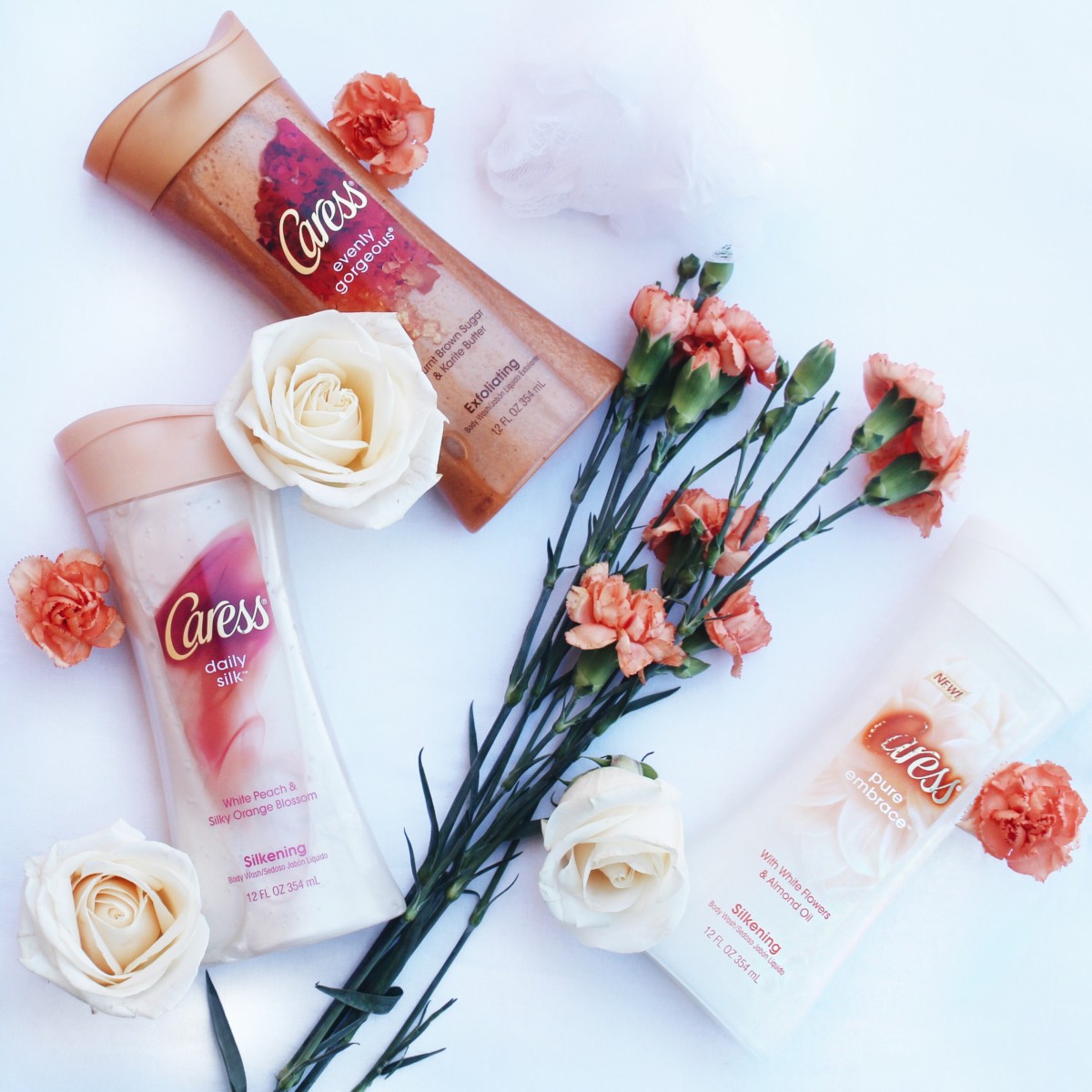 Hi Beauties,
Winter is just around the corner, which means that our skin is about to start trying to make an adjustment to the weather change.
Finding the right products to help moisturize and soften the skin is essential! Some of my current favorite products is the Caress Body Washes in Pure Embrace Body Wash , Daily Silk, and Evenly Gorgeous. The Caress collection of Body Washes includes 13 artfully-crafted formulas that blend rich lather and sophisticated fragrances to deliver beautifully-scented, silky smooth skin.
---
A breakdown of the Body Washes shown Above
This body wash smells and feels amazing! The fragrance features a mix of white floral and almond oil; including mango,  peony, Lily, and Jasmine. Once applied on the skin it leaves the skin feeling soft and silky.
This body wash is my favorite and its no wonder why its Caress' #1 body wash fragrance. Not only does it make your skin smooth and silky, but the smell… is amazing! A mix of white peach and a blend of silk blossom. It is formulated with triple-silkening moisturizers leaving the  skin irresistibly silky-soft.
This body wash is infused with delicious scents of burnt brown sugar and karite butter.It gently exfoliates to deliver even-toned skin
---
Where you can find them
Now that you know a little bit more on how to keep your skin feeling moisturized, exfoliated and silky this Winter, I can tell you where you can find these amazing products. Caress Body Washes can be found at food, drug and mass retailers nationwide! They are priced starting at $2.67 to $6.88 , which is an amazing deal for what these products can do for your skin!