Hi loves!
So as you may or may not know, I recently bought all the new DOSE OF COLORS Matte Liquid Lipsticks at IMATS Los Angeles. I have been trying out all the colors for a few days now and I am so not disappointed in buying all four!
IF I HAD TO CHOSE MY FAVORITE 
The most unique colors in their new shades to me are CORK & MOOD. These two colors are so original and simply beautiful, I have not worn anything else this month! This brand has quickly become my favorite Matte Liquid Lipstick formula for so many reasons. (1) It smells amazing.(2) Your lips can move!(3) formula is not clingy. (4) Re-applying is easy. (5) Formula does not crack.
In my Youtube Video you will see live swatches of all FOUR, hope this helps you narrow which to by or not buy!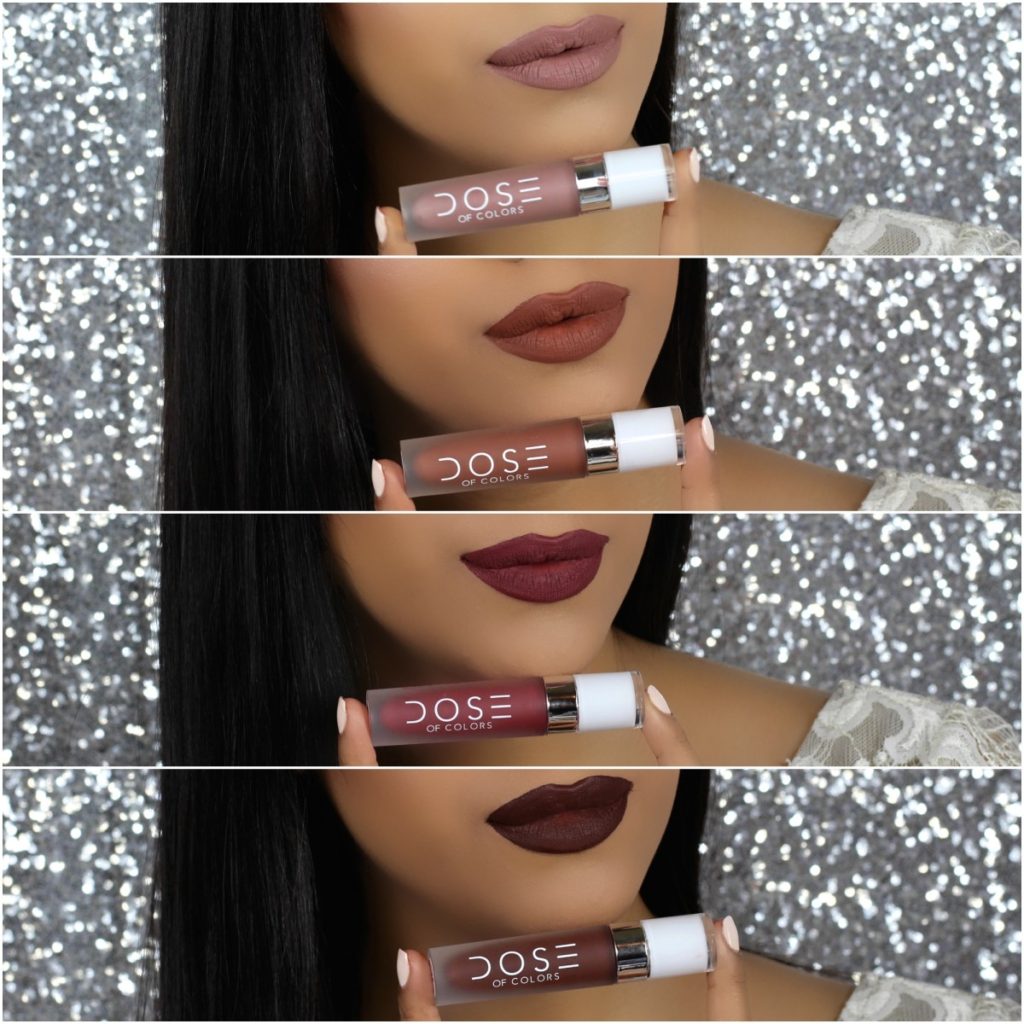 (1)Dessert Suede, (2) Cork, (3) Mood, (4)Chocolate Wasted