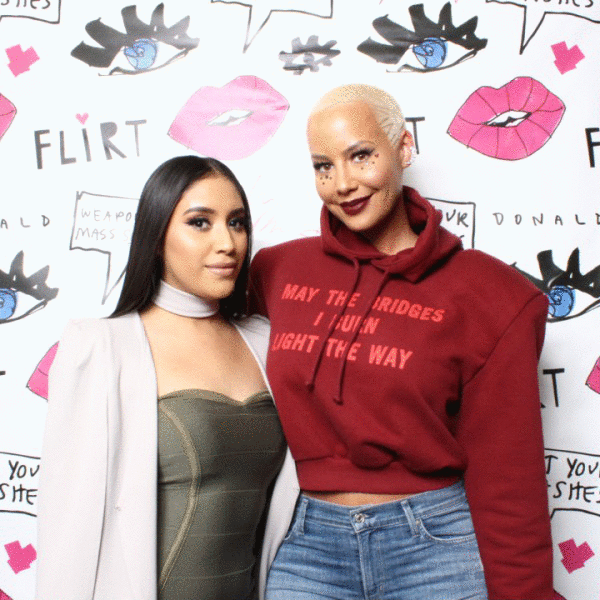 Hi loves!
I recently attended a very fun beauty event hosted by Flirt Cosmetics to promote their newest launch and collaboration with Amber Rose. The well known Estée Lauder is using not one, but two digital influencers to launch this brand, Amber Rose and Donald Robertson AKA Drawbertson.
Who is this new line targeting?
Flirt Cosmetics was  created for the "new generation" that's powered by social media. Accordind to Robertson, "It's for people who aren't super hardcore into makeup, but who want to be able to apply these things….It's hard to come up with new stuff; you are jaded people. What are we going to do, come up with an eye palette and wow you?"
---
What products does this line currently include?

---
 Meeting BlacChyna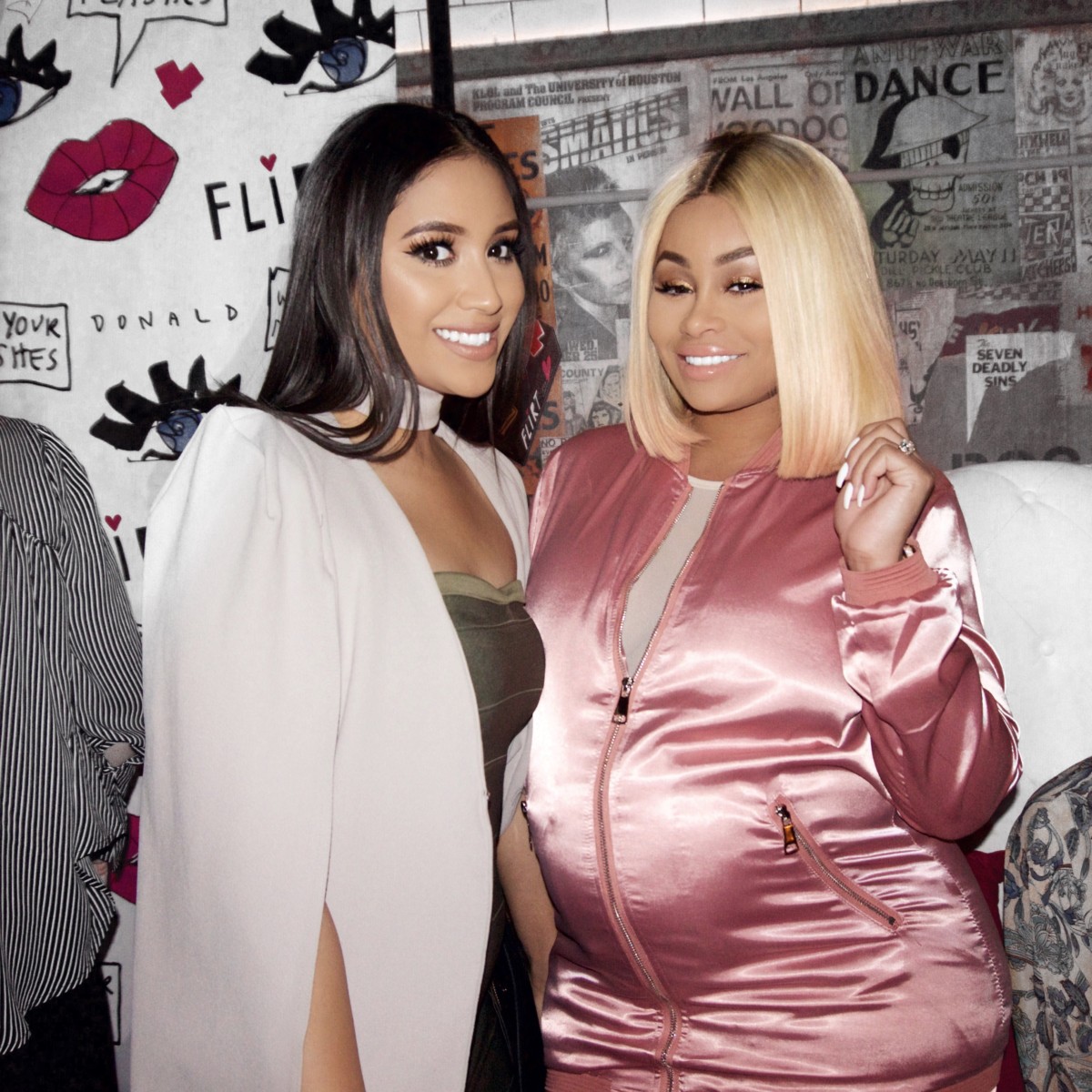 This event had many well known beauty influencers, press and of course some of Ambers really close friends, including Blacchyna. I was actually so surprised to see her there, that I had to ask her for a picture! She was extremely nice and looked so cute in her pink track suit from her online boutique. Her makeup looked flawless and effortless! Many of the products used by her makeup artist can be found at LashedBar.
#OOTN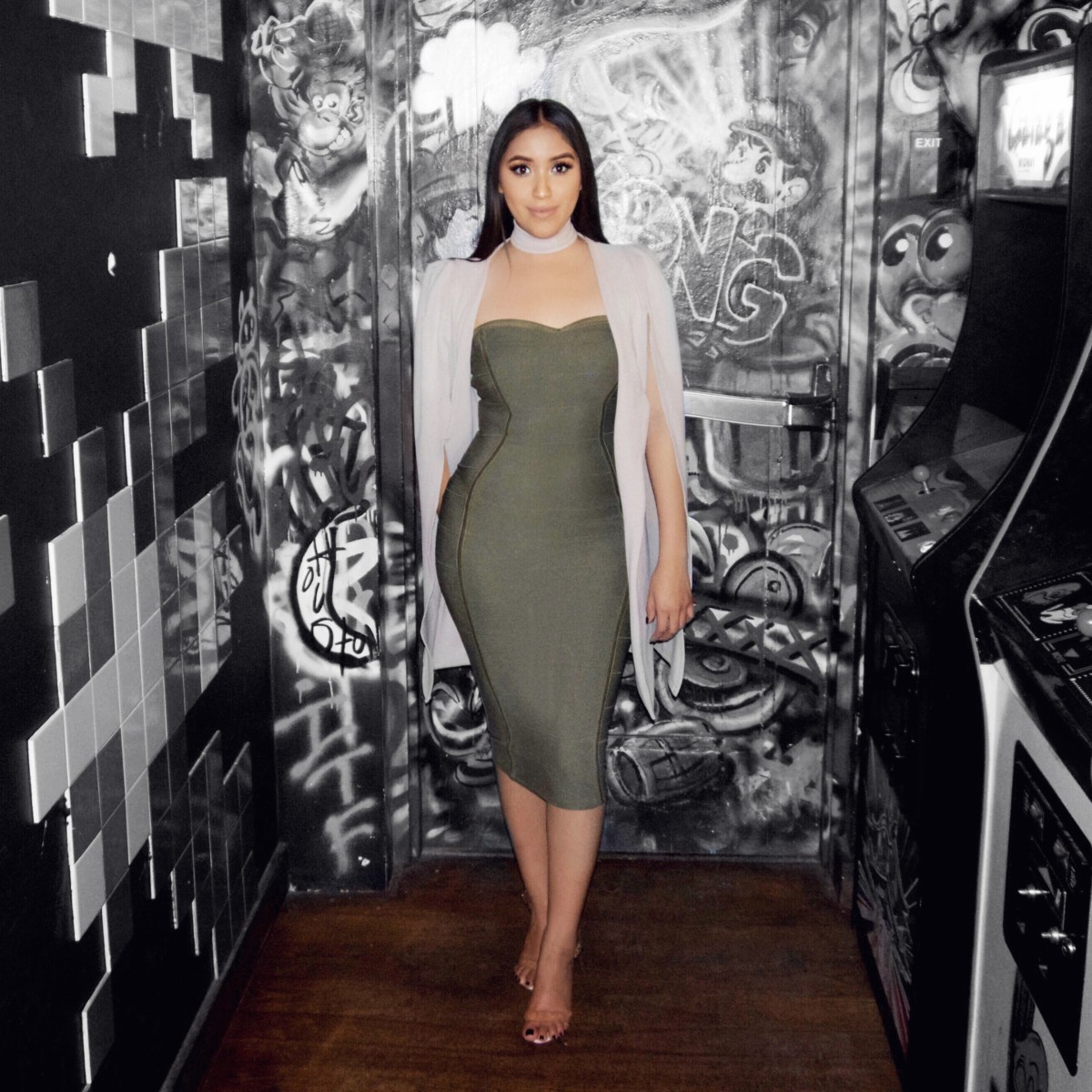 Olive Bandage Dress | Heels | Cape
For my outfit, I went with a fitted dress and cape from Boohoo. I decided to add on some clear shoes from SimmiShoes and simple makeup.